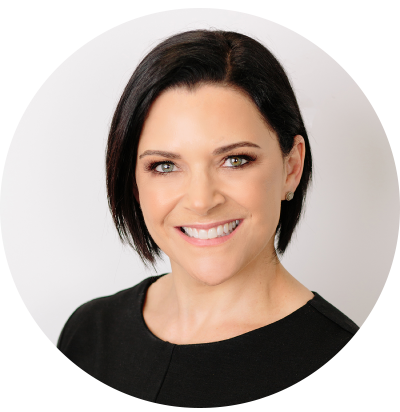 LEGAL PRACTITIONER DIRECTOR
Kathleen is one of the two Directors of Pemberton Robertson Family Lawyers. She is a highly experienced legal practitioner who has worked exclusively in Family Law for nearly two decades. Reputed for her no-nonsense, ethical and honest approach to the law, Kathleen is always willing to fight hard for her clients.
Kathleen's practice primarily involves financial and child-related matters. She prides herself on her relatability and down-to-earth personality when working with an array of people and their complex legal issues. Clients often comment on Kathleen's innate ability to remove the burden off their shoulders, holding their hands through the process.
Kathleen has comprehensive experience in financial matters ranging in complexity, which includes:
finalising a division of assets with or without the need for Court intervention;
identifying and dealing with such issues as hidden assets and non-disclosure; transfers of funds internationally, spousal maintenance, preservation of assets;
businesses involving multiple entities (such as JV's, trusts and various corporate entities);
overseas clients and entities (including corporate structures formed in tax havens);
enforcement of financial obligations;
acting for parties who require a Case Guardian due to incapacity,
Nothing is too small for Kathleen to tackle.  She enjoys settling small uncontentious matters but will tackle the difficult matters whenever they arise. Kathleen is also experienced in the preparation of, and advising on, Financial Agreements.
Kathleen also has a wealth of experience in child related matters, which also ranges in complexity and nature, including:
care arrangements for children, which may include grandparents or other family members;
recovery applications;
relocation applications;
reunification of children estranged from parents;
high conflict parenting disputes;
matters involving child abuse and family violence;
matters where one or both of the parents are suffering mental health conditions, substance or alcohol abuse;
Kathleen is passionate about doing right by her clients. She is eager to provide Western Australians with a firm that does Family Law differently. She understands the challenges faced by her clients and takes great satisfaction in helping them find their way back home. Kathleen's efficient, reliable and direct approach to the law has seen her bring positive outcomes to countless families over the years.
Defacto and Marital Financial Matters
Parenting Matters
Bachelor of Arts (Social Science), Edith Cowan University, 1997

Bachelor of Laws, Murdoch University, 2002

Master of Applied Law (Family Law), 2013
2 April 2003 – Supreme Court of WA
10 November 2017 – High Court of Australia
Memberships & Associations
Law Society of Western Australia – Member
Family Law Section of the Law Council of Australia – Member
Member and former Councillor – Family Law Practitioners' Association of Western Australia
Former Councillor and Vice President – Collaborative Professionals WA
Women's Law Centre – Former Volunteer
Women's Law Centre – former Member, Deputy Chair & Chair of Board of Management

Meet the rest of the team

We are truly focussed on what matters to you. Let us work together to rediscover the light at the end of the tunnel.

Pemberton Robertson Family Lawyers
Level 4, Irwin Chambers, 16 Irwin St, Perth WA 6000
PO Box 6247, East Perth WA 6892
T 08 9221 5502
E admin@prfamilylawyers.com.au
Liability limited by a scheme approved under Professional Standards Legislation