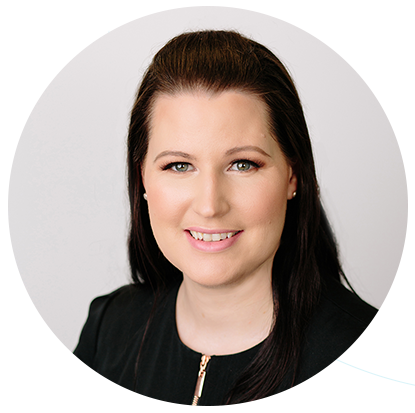 DIRECTOR / LEGAL PRACTITIONER
Miranda is the other of the two Directors of Pemberton Robertson Family Lawyers. She is a skilled legal practitioner who has worked exclusively in Family Law for nearly a decade. Raised in New Zealand, she moved to Perth in 2009 after completing her university degree.
Working principally on child-related and financial matters arising as a result of separation, Miranda takes a pragmatic and sensible approach to the wide range of issues that her clients experience. It is a key part of  Miranda's practice to give legal advice that is honest and to the point whilst remaining  empathetic and compassionate.
Miranda's preference is to resolve her clients' disputes as quickly as possible via mediation and negotiation. If that is not possible, then she has extensive experience representing clients in the Family Court of Western Australia.
Miranda's experience in financial matters ranges from straightforward to complex, and includes:
preparing Applications for Consent Orders where parties have been able to agree on the division of assets outside of Court;
dealing with matters that may arise, including hidden assets and non-disclosure; spousal maintenance, preservation and/or urgent sale of assets, and third party interests;
dealing with business structures involving multiple entities;
dealing with matters where one party has received or is going to receive a substantial inheritance;
enforcement of financial obligations;
acting for parties who require a Case Guardian due to incapacity,
Miranda also provides advice and representation in relation to child-related matters. She has acted for clients in relation to matters such as:
ongoing care arrangements for children (including grandparents), including where there are allegations of family violence and child abuse;
recovery applications;
interstate and international relocation of children;
attempted alienation of the children by one parent;
acting for clients where there is an extremely high level of dispute between the two parents;
matters involving significant mental health issues, including mental health problems suffered by the children; and
matters involving substance abuse issues affecting children.
Miranda is passionate about making a meaningful impact in the lives of clients and enjoys the human element of her job. She values the strong interpersonal connections that she builds with each client. Miranda's goal is to help her clients to move forward with their lives and guide them through the process to get there. Miranda's reliability and supportive approach ensures that she provides the best outcome possible in every circumstance.
De facto and marital financial matters
Parenting Matters
B

achelor of Laws, University of Waikato (NZ), 2009

B

achelor of Arts, University of Waikato (NZ), 2009
2

6 February 2010 (NZ)

2

0 April 2010 – Supreme Court of WA

1

0 November 2017 – High Court of Australia
Memberships & Associations
Law Society of Western Australia – Member
Family Law Section of the Law Council of Australia – Member
F

amily Law Practitioners' Association of Western Australia – Member

Meet the rest of the team

We are truly focussed on what matters to you. Let us work together to rediscover the light at the end of the tunnel.

Pemberton Robertson Family Lawyers
Level 4, Irwin Chambers, 16 Irwin St, Perth WA 6000
PO Box 6247, East Perth WA 6892
T 08 9221 5502
E admin@prfamilylawyers.com.au
Liability limited by a scheme approved under Professional Standards Legislation